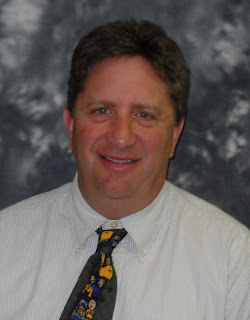 At D4, Expert Advisors are integral to the success of our work
and client dental practice success. Our experienced team of Expert Advisors
come with backgrounds steeped in clinical care, operational knowledge and
dental practice leadership. Expert Advisors work hand-in-hand with D4 staff to
analyze client data, meet with and develop relationships with client dental
practices, and provide insight and solutions for challenges that dental
practices may be facing.
Today we are highlighting one of our Expert Advisors who has
a long and successful career in dental practice. Dr. Scott Wolpin has been an
Expert Advisor with D4 since the company began in 2019, and is also the current
Chief Dental Officer at a Federally Qualified Health Center in Virginia. We sat
down with Dr. Wolpin to learn more about his career and connection to D4 and
the dental practices he supports.
What is the most rewarding aspect of your role as an Expert
Advisor?
The aspect of my role that brings me the most joy is when we
meet with dental practices for their "findings" presentation. This is the
meeting where, after having spent a significant amount of time talking with
staff, analyzing their data, and learning about the challenges that they have
expressed, we come together to share our preliminary findings, and begin to
forge a path with them toward improvement. I find it gratifying to witness the
team members sitting around the table, and as I communicate with them, I
observe the lightbulbs going off in their minds, filling them with hope and excitement
for the future.
How has your role as a dental director and clinician in
an FQHC helped you in your role as an Expert Advisor to advise other dental
practices that are looking to improve their efficiency and effectiveness?
The environment in the Community Health Center practice
world is one where people are all about sharing: sharing what they have
learned, tools, strategies, etc. Everything I have learned are things that I've
learned from others over the course of my career. Those same concepts and
strategies get passed along and improved upon over time. As an Expert Advisor
working with many practices, I see the same challenges come up over and over.
It is rewarding to be able to pass along to others the knowledge that others
have been gracious enough to share with me.

What are some of the commonalities (both advancements and
challenges) that you see dental practices facing today? Any themes you've seen
emerging?
I am encouraged to see more and more practices working
toward integration of services (medical, dental, behavioral health). There's
some neat models out there. It's so exciting to see things like dental
providers managing diabetic patients, providing them point of care HBA1c
testing and health education, as well as primary care providers completing
Caries Risk Assessments and administering fluoride varnish for their young
patients. The challenges that I frequently encounter have remained consistent
over time, particularly those associated with sustaining the dental program,
which has become more challenging due to the higher cost of care and supplies.
In your work with D4 and throughout your career, you've
had the opportunity to see lots of different dental practices with varying
models of care and circumstances. Taking all of your experiences into
consideration, what are the most encouraging things you've seen?
I have found the integration of services and one-stop-shop
approach in FQHCs to be a highly encouraging development, as it represents a great
model of care. It is heartening to witness a growing number of healthcare providers
choosing to pursue careers within community health centers. At the annual
National Network for Oral Health Access (NNOHA) conferences, we are
consistently blown away that more than half of the attendees are either new
dental directors or dental providers working in a community health center. I'm further
encouraged by the trend of dental school curricula incorporating more material
on integration, service learning, and post-graduate dental residencies hosted
in community health centers.
If you could give one piece of advice to a new dental
practice that is about to open its doors, what would you tell them? How
about an established practices going through change?
My advice for new practices: get connected with resources –
you don't have to reinvent the wheel. There are tremendous technical resources
that can give you a model to work from, and that most challenges are not
unique. My advice for an existing practice going through change; I would say
that while change can be challenging, it
is important not to attempt to accomplish everything at once. Prioritize what
is the biggest win to get buy-in from the staff, and then expand on success
from there.
Thank you, Dr. Wolpin, for sharing your expertise with D4.
We are honored to have you as a part of our team!